Morgan's
Areas of Practice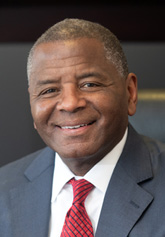 Gerard T. Morgan
Special Counsel
Baton Rouge
2431 South Acadian Thruway, Suite 600
Baton Rouge, LA 70808

(225) 923-3462
gmorgan@hamsil.com
Contact by Email »
Morgan's
Areas of Practice
Gerard Morgan was born and raised in Houma, Louisiana wherein he graduated from Vandebilt Catholic High School. After graduating from high school, Gerard attended and graduated from Benedictine College in Atchison, Kansas in 1983 with a BA degree in psychology. Thereafter, he received his Juris Doctorate degree in 1987 from Southern University in Baton Rouge.
Prior to joining the firm, Gerard lobbied the state legislature from 1987 to 1996 on behalf of the Louisiana Municipal Association. In September of 1996, Gerard commenced the practice of law at Roedel, Parsons, Koch, Frost, Balhoff and McCollister, a civil defense firm in Baton Rouge specializing in mass tort litigation focusing on toxic exposure and general insurance defense litigation. From 2001 until December of 2017, Gerard worked as an in-house counsel and trial attorney for State Farm Mutual Insurance Company. During his employment with State Farm, Gerard had extensive litigation and trial experience in the Parishes of East Baton Rouge (district and City Court), Ascension, Livingston, West Baton Rouge and Ascension.
Gerard's experience working as a defense attorney for the last 17 years for one of the largest insurance companies in the United States will be an advantage in representing clients in personal injury claim. Gerard's working knowledge of insurance companies will allow him to maximize his client's recovery.
View all Attorneys